I am a licensed clinical social worker and see a wide range of clients including adolescents and adults in individual appointments as well as couples and family therapy. I tend to take a fairly direct approach and strive to assist my clients in realizing the things that are working well for them in their approach to their life and coming up with ways to improve the things that are not. Improving communication and helping to develop healthier boundaries and coping skills are a fundamental part of my approach. 

I use a client-centered therapy approach to treat a wide range of conditions including:

General anxiety,social anxiety, panic, and agoraphobia

Self-esteem and self-image problems

Post traumatic stress disorder (PTSD)

Dissociative identity disorders

Coping with health issues

I have office hours Monday through Thursday including evening hours. 

My office will be happy to bill your insurance company. I am a provider for most insurance companies. If you have questions about if I am a provider for your insurance feel free to ask me or your insurance company. I am listed with some insurances as Elizabeth La Colla instead of Liz.

Liz LaColla Counseling

2945 SW Wanamaker Drive

Topeka, Kansas 66614

785-249-3067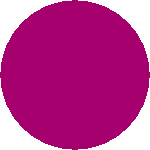 As a Catholic, faith is something that is a big part of my life.Some people would like to incorporate prayer into their therapy and I am excited to include this for anyone that would like to bring their faith into the healing process.